Residential

Smart steps for global change

Investing in a solar energy system can reduce or eliminate monthly electricity bills while helping to shape a greener tomorrow. Whatever your goals, Generation Solar has 20 years of experience helping people just like you get the solar home they want. As a full service solar contractor, we can design, build and maintain a customized system for you: whether it's for your home or cottage, flat roof or sloped, shingles or steel, off-grid or grid-tied, we will create a solar solution for you. We can also expand or upgrade your existing system or add cutting edge technologies like energy storage (eg. Tesla Powerwall) and EV chargers for your electric vehicle. It's your energy, it's your choice… choose solar.
Installation Services
As your trusted partner, our turn-key solar solutions offer 20 years of industry experience:
pre-installation consulting (eg. site assessment, needs assessments, etc)

customized system design and procurement

cutting edge technologies like energy storage solutions, EV chargers, and energy monitoring systems

full administrative support for permitting and regulatory requirements

upgrades and expansions to existing systems

Maintenance and Repair
Generation Solar offers a variety of proactive and reactive maintenance services to keep your system running safely and efficiently.
Preventative Maintenance
Trouble-shooting and Repair
Condition Assessment
Featured Projects
Stoney Lake Boathouse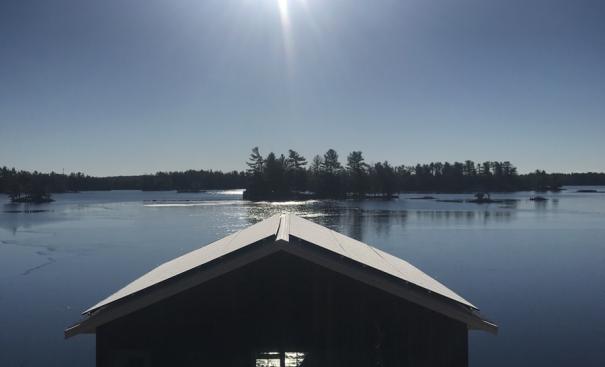 Our client owns property on the shores of beautiful Stoney Lake and wanted to embrace renewable energy to produce his own energy at the family cottage. The solution was a net metered array atop the boathouse with the eventual goal of becoming net zero.
More
Off Grid Cottage
A tidy little system for a tidy little cabin.
More
More of our work
We are always happy to chat by phone or email.