How to Get Your Historical Electricity Consumption from Hydro One
Last modified on May 11, 2023
Every utility is different, but Hydro One is the largest utility in Ontario. All Hydro One customers have access to an online portal for their account. If you haven't enabled the portal, I suggest you do.
This is a brief pictorial guide (as of May 2023) on how to use the Hydro One portal to access your historical electricity consumption.
Go to www.hydroone.com and login.

What you see next will depend on whether your account is based on Time of Use or Tiered billing. For Time of Use (TOU), scroll down and click on My Energy Usage.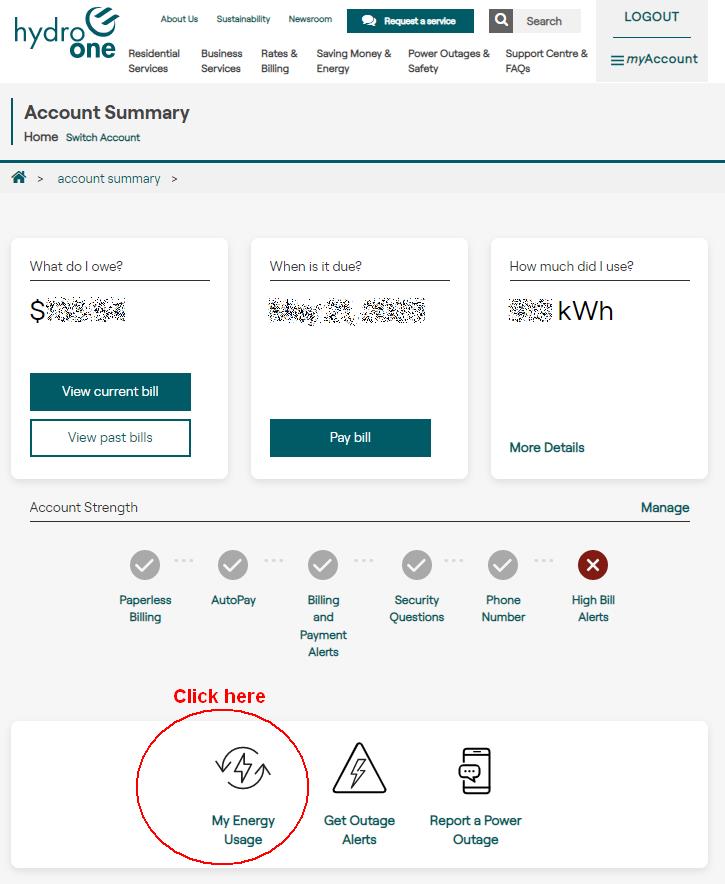 Here you can see your consumption data in a variety of ways. Click on Monthly to get a monthly chart. You can download a year's worth of data using the buttons on the right.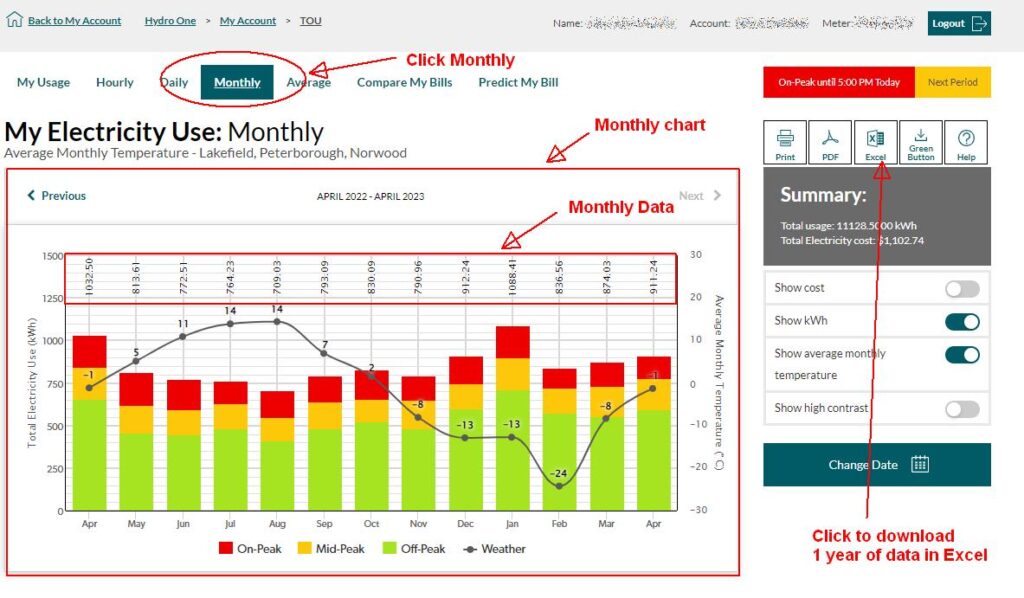 If your account is Tiered, not TOU, you will not have the My Energy Usage buttom. Click View Past Bills instead.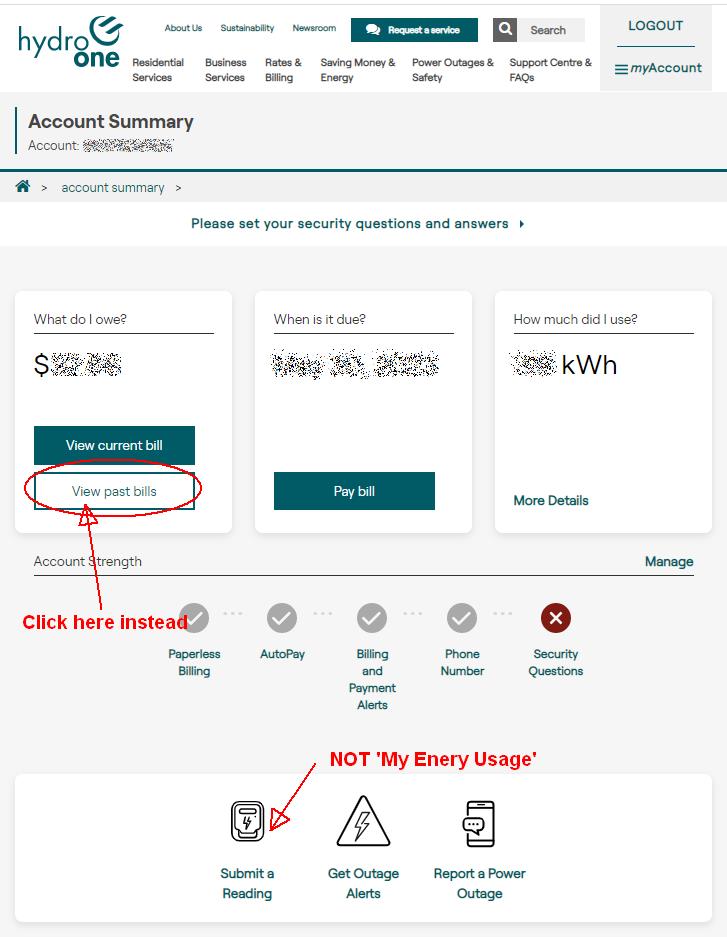 Then request an activity report. You'll be asked for an email address; it'll take a couple days to get the report.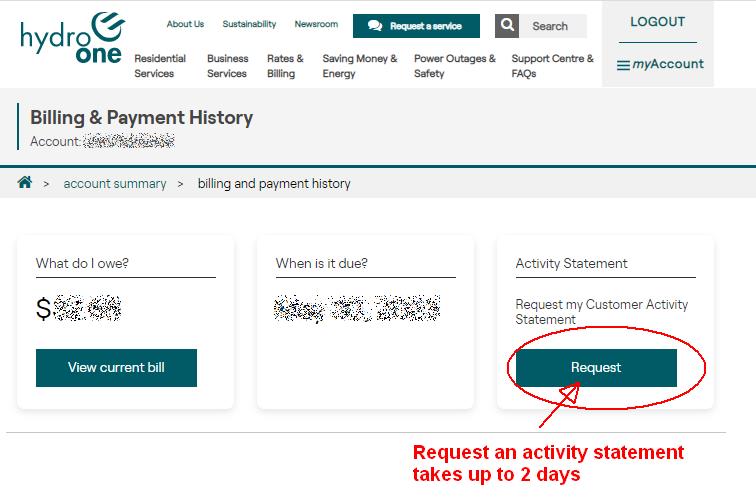 There you go! Send the data to us and we can estimate the impact of a net metered solar energy system on your monthly consumption.